See also: List of Overwatch elements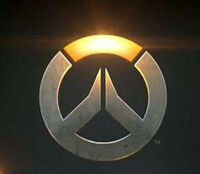 Overwatch is a team-based FPS game from Blizzard Entertainment.
It was originally stated that heroes from Overwatch might receive representation in Heroes of the Storm, though not prior to the release of Overwatch itself.[1]
Multiverse
A version of the Overwatch world exists within the multiverse of the Nexus. Versions of heroes from other universes are located here.
For centuries, viewing cherry blossoms at the start of spring has been a time-honored tradition. Auriel was the first omnic to join in the festivities, and has done so every year since she started.
As chief security officer for Volskaya's Nexus operations, Varian Volkov is no stranger to harsh winters and cold steel. Rather than pilot a Svyatogor mech, he prefers to meet his foes face-to-face.
Unlocks
The below Collection items are specific to the Overwatch franchise as a whole.
Trivia
In Overwatch, an arcade cabinet can be found in one of the maps, titled "Fighters of the Storm."[2] This is possibly a reference to Heroes itself.
In Overwatch, a poster for a movie titled, Heroes of my Storm can be seen, an overt reference to Heroes of the Storm.
References
External links